About Edutest.
iSTARTOnline has created a great solution for schools by providing an alternative test to assess international school-aged students wishing to enter into an Australian school.
EDUTEST has been chosen as the end-test to be delivered as part of the iSTARTOnline assessment testing services of international students wishing to enter into Australian schools. Read more about the test.
ABILITY TESTS
Ability tests are designed to measure a child's ability to think, reason and solve problems, without necessarily relying on prior knowledge. Ability generally predicts how quickly a child will be able to learn and the level of complexity that they can comfortably deal with.
1.Verbal Reasoning
Measures the ability to think and reason using words and language. This includes vocabulary, word relationships, classification and deduction.

2.Numerical Reasoning
Measures the ability to think and reason using numbers. This includes series, matrices, arithmetical reasoning and deduction.
ACHIEVEMENT TESTS
Achievement tests are designed to measure actual achievement or performance in some key academic areas. Achievement scores are influenced by a child's ability, as well as the application and practise of knowledge that has been learned.

3. Reading Comprehension
Measures the capacity to read and interpret meaning from written passages, as well as correct, complete and punctuate sentences.

4. Mathematics
Measures year-level appropriate mathematical knowledge, including items tapping numbers, measurement, algebra, space and data.

5. Written Expression
This is a creative writing test that assesses the ability to convey ideas clearly in written form. Punctuation, creativity, construction, grammar, spelling and relevance to the task are assessed.
For parents and students
What is the actual test? The test used by iSTARTOnline for the Australian schools assessment of international students is the Edutest.
Edutest has been conducting scholarship and entrance examination testing of Australian students for Australian schools since 2006. EDUTEST assessors are involved in providing raw test data and written test assessment. This data is then passed to iSTARTOnline for further assessment, report preparation, recommendation of weeks for English high school preparation course (if applicable). iSTARTOnline conducts the speaking/listening assessment interviews.
The assessment of an international student wishing to enter into an Australian, New Zealand or United Kingdom school is to enable the School to assist with appropriate support pathway language bridging courses prior to mainstream class entry, or to enable the School to more accurately determine appropriate class levels for mathematics for example. It is not a pass/fail test - it is an assessment.
International student online testing has been carefully developed in consideration that students undertaking this test are from nationalities where english is not the the first language. Parents and students should not feel anxious about the online testing process.
Worldwide.
Edutest is an educational assessment organisation well-known and respected by schools in Australia. Edutest meets the needs of schools, parents and students. Edutest is based on a solid educational foundation and is committed to providing quality assessments and services.
Edutest's team of experienced educational psychologists, educators and administrators ensure valid and reliable testing. For Australian student testing onshore Edutest provides meaningful feedback as well as efficient and personalised service. EDUTEST at the request of iSTARTOnline now includes an international online test for school-aged students and has provided this test for the use by iSTARTOnline. iSTARTOnline being the assessment service provider and Edutest the end-test served to students as 'part' of the entire test procedure.
EDUTEST's core business provides to Australian schools: Flexible scholarship testing of Australian students on the dates of a school's choosing; Diagnostic data of students' strengths and weaknesses; Entrance and placement testing of students schools intend to enrol; Secure remote online testing interstate and overseas; Longitudinal tracking of student performance; The ability to assess a school's value-added; Quick turn around of results.
The philosophy behind Edutest is simple: to provide the foundation that assists schools with their goal of ensuring that every student reaches their potential.
Registration via iSTARTOnline is easy and iSTARTOnline staff are there to assist at all times.
iSTARTOnline has created a streamlined solutions for schools needing to have overseas students assessed prior to issuing an Offer of Place. Time is of the essence at this point and EDUTEST are excited that its test has been chosen to be used for the Australian schools' assessment services.
Proven success

.
EDUTEST since its establishment in 2006 has built an impressive support list of Australian schools supporting EDUTEST in Australia.
In Australia, where EDUTEST was established, the schools listed below have already used the Edutest for their own local students' scholarship, cohort year level testing, selective entrance testing, educational benchmarking or they are schools now using the international student assessment testing.
SECURITY AND TRUST
iSTARTOnline, in selecting a test, needed a test that was trusted and reputable. It is recognised by iSTARTOnline that security and integrity is of utmost importance to schools. Only agents recognised and reference-checked by iSTARTOnline are approved to deliver, conduct and supervise the testing. These agents are already CRICOS regulated by schools and as such have much to lose if they do not follow the procedures of security of testing.
A complete breakdown of many questions asked is published here with answers to ensure your school is confident in trying this new choice of testing.

Those schools listed below have used or currently use Edutest for testing of their Australian students using the Edutest i.e. scholarship, cohort year level, selective entry testing. Those marked with an asterisk * have also been issued and accept iSTARTOnline assessment testing reports in order to assess the entry of an international student and support iSTARTOnline.
AUSTRALIAN SCHOOLS
Albert Park College (VIC)
Al-Taqwa College (VIC)
Alamanda K - 9 College (VIC)
Albert Park College (VIC)
Alphington Grammar School (VIC)
Altona College (VIC)
*Anglican Church Grammar School (Churchie) (QLD)
Ashwood High School (VIC)
Auburn High School (VIC)
Australian International Academy (VIC)
Bacchus Marsh Grammar (VIC)
Ballarat Grammar (VIC)
Baulkham Hills High School (NSW)
Bayswater Secondary College (VIC)
Beaconhills College (VIC)
Berwick College (VIC)
Bentleigh Secondary College (VIC)
Billanook College (VIC)
Blackburn High School (VIC)
Blackheath & Thornburgh College (QLD)
Box Hill High School (VIC)
Brighton Grammar School (VIC)
Brighton Secondary College (VIC)
*Brisbane Grammar School (QLD)
Caloundra Christian College (QLD)
Camberwell Girls Grammar School (VIC)
Camberwell Grammar School (VIC)
Cannon Hill Anglican College (QLD)
Carey Baptist Grammar School (VIC)
Caulfield Grammar School (VIC)
Christian College Geelong (VIC)
Cathedral College (VIC)
*Christ Church Grammar (WA) Citipointe Christian College: The Christian Outreach College Brisbane (QLD)
Christian Outreach College Toowoomba (QLD)
Citipointe Christian College (QLD)
Cleveland District State High School (QLD)
Clyde Secondary College (VIC)
*Cranbrook School (NSW)
Dromana College (VIC)
East Doncaster Secondary College (VIC)
Edenbrook Secondary College (VIC)
Elizabeth Blackburn Sciences (VIC)
Emmanuel College (QLD)
*Fahan School (TAS)
Faith Lutheran College (QLD)
Fintona Girls' School (VIC)
East Doncaster Secondary College (VIC)
*Eltham College of Education (VIC)

Trusted by Schools.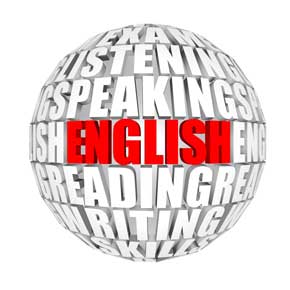 AUSTRALIAN SCHOOLS (continued)
*Fraser Coast Anglican College (QLD)
Geelong Grammar School (VIC)
Geelong High School (VIC)
Geelong Lutheran College (VIC)
*Genazzano FCJ College (VIC)
Genesis Christian College (QLD)
Gladstone Park Secondary College (VIC)
Glen Eira College (VIC)
Gleneagles Secondary College (VIC)
Good Shepherd Lutheran College (QLD)
Goulburn Valley Grammar School (VIC)
Haileybury (VIC)
Holy Trinity Lutheran College (VIC)
Horsham College (VIC)
Hume Anglican Grammar (VIC)
IES College (QLD)
Immanuel Lutheran College (QLD)
*Ipswich Girls' Grammar School (QLD)
Islamic College of Melbourne (VIC)
Ivanhoe Grammar School (VIC)
James Ruse Agricultural High School (NSW)
John Monash Science School (VIC)
Kambrya College (VIC)
Kardinia International College (VIC)
Kedron State High School (QLD)
Keysborough College (VIC)
*Kincoppal-Rose Bay School (NSW)
Kingswood College (VIC)
Koonung Secondary College (VIC)
Lakes Grammar (NSW)
Lindisfarne Anglican Grammar School (NSW)
LORDS (QLD)
*Loreto College Adelaide (SA)
Loreto College Ballarat (VIC)
Loreto Mandeville Hall (VIC)
Luther College (VIC)
MacKillop College (VIC)
Manor Lakes P-12 College (VIC)
Melbourne High School (VIC)
Mentone Girls' Secondary College (VIC)
*Mentone Grammar (VIC)
McKinnon Secondary College (VIC)
Moama Anglican Grammar (NSW)
Mordialloc College (VIC)
Mount Clear College (VIC)
Mount Ridley College (VIC)
Nazareth College (VIC)
Newhaven College (VIC)
North Sydney Boys High School (NSW)
North Sydney Girls High School (NSW)
Northside Christian College (QLD)
Norwood Secondary College (VIC)
Nossal High School (VIC)
Oxley Christian College (VIC)
Pacific Lutheran College (QLD)
Pascoe Vale Girls College (VIC)
Port Melbourne Secondary College (VIC)
Queensland Academies (QLD)
Redeemer Lutheran College (QLD)
Reservoir High School (VIC)
Ringwood Secondary College (VIC)
Sacré Cœur (VIC)
Saltwater P-9 College (VIC)
Sandringham College (VIC)
Scoresby Secondary College (VIC)
Scotch College (SA)
Scotch Oakburn College (TAS)
Siena College (VIC)
Southern Cross Grammar (VIC)
South Oakleigh College (VIC)
Springside West Secondary College (VIC)
St Aidan's Anglican Girls' School (QLD)
St Albans Secondary College (VIC)
St Andrew's Lutheran College (QLD)
St Catherine's School (VIC)
St George's Anglican Grammar School (WA)
St Hilda's School (QLD)
St John's Anglican College (QLD)
*St Michael's Collegiate School (TAS)
St Monica's College (VIC)
*St Paul's Grammar (NSW)
St Paul's Anglican Grammar School (VIC)
St Paul's School (QLD)
St Peters Lutheran College (QLD)
St Virgil's College (TAS)
Staughton College (VIC)
Strathcona Girls Grammar (VIC)
Suzanne Cory High School (VIC)
Sydney Girls High School (NSW)
*Tara Anglican School for Girls (NSW)
The Cathedral School (QLD)
The Geelong College (VIC)
The Glennie School (QLD)
The Hamilton and Alexandra College (VIC)
*The Hills Grammar School (NSW)
*The Hutchins School (TAS)
The King David School (VIC)
*The King's School (NSW)
The Knox School (VIC)
The Lakes College (QLD)
The Mac.Robertson Girls' High School (VIC)
*The McDonald College (NSW)
The Scots PGC College (QLD)
The Springfield Anglican College (QLD)
Thomas Carr College (VIC)
Toorak College (VIC)
*Toowoomba Anglican School (QLD)
Trinity Grammar School (VIC)
Trinity Lutheran College (QLD)
University High School (VIC)
Victoria University Secondary College (VIC)
Viewbank College (VIC)
Wangaratta High School (VIC)
Warrnambool College (VIC)
Wellington Secondary College (VIC)
Werribee Secondary College (VIC)
Wesley College (VIC)
West Moreton Anglican College (QLD)
Westbourne Grammar School (VIC)
Whitefriars College (VIC)
Williamstown High School (VIC)
Woodleigh School (VIC)
Yarra Valley Grammar School (VIC)